Bicykle a ich preprava v MHD Bratislava
Warning
: preg_match(): Compilation failed: invalid range in character class at offset 4 in
/nfsmnt/hosting2_1/e/f/ef0a81a0-c4a1-4937-be2b-2348d1d612be/pikulik.sk/web/wp-content/plugins/lightbox-plus/classes/shd.class.php
on line
1384
Warning
: preg_match_all(): Compilation failed: invalid range in character class at offset 4 in
/nfsmnt/hosting2_1/e/f/ef0a81a0-c4a1-4937-be2b-2348d1d612be/pikulik.sk/web/wp-content/plugins/lightbox-plus/classes/shd.class.php
on line
700
Warning
: Invalid argument supplied for foreach() in
/nfsmnt/hosting2_1/e/f/ef0a81a0-c4a1-4937-be2b-2348d1d612be/pikulik.sk/web/wp-content/plugins/lightbox-plus/classes/shd.class.php
on line
707
Warning
: preg_match_all(): Compilation failed: invalid range in character class at offset 4 in
/nfsmnt/hosting2_1/e/f/ef0a81a0-c4a1-4937-be2b-2348d1d612be/pikulik.sk/web/wp-content/plugins/lightbox-plus/classes/shd.class.php
on line
700
Warning
: Invalid argument supplied for foreach() in
/nfsmnt/hosting2_1/e/f/ef0a81a0-c4a1-4937-be2b-2348d1d612be/pikulik.sk/web/wp-content/plugins/lightbox-plus/classes/shd.class.php
on line
707
Sú to už asi dva týždne čo som si kúpil mestský bicykel na jazdy do práce a po meste. O tom, že jazdenie bicyklom v Bratislave nebude vôbec jednoduché a bude sa podobať situáciám keď je bezpečnejší volný pád bolo dopredu jasné. Ak sa nezabijete na pravej strane cesty počas špičky môžte za svoje narodeniny považovať každý taký deň.
Ako však vyzerá podpora cyklistom zo strany dopravného podniku mesta Bratislava ? Viete, aké sú vaše možnosti prepravy bicyklov v Bratislave ? V meste kde cyklochodník nie je samozrejmosťou sa predpokladá, že na časť svojej trasy použijete aj verejnú dopravu. Čo však na prepravu bicyklov hovorí prepravný poriadok dopravného podniku mesta Bratislava ?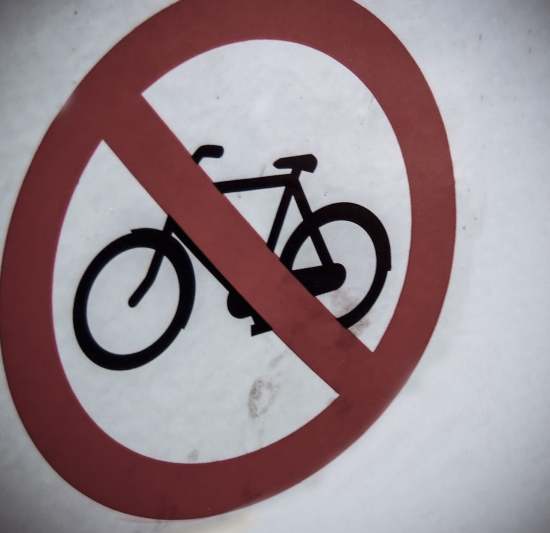 Podľa prepravného poriadku MESTSKEJ HROMADNEJ DOPRAVY V BRATISLAVE s účinnosťou od 01. 01. 2012 podľa článku 8A Preprava bicyklov v dopravných prostriedkoch MHD môžte v dopravnom prostriedku prepravovať svoj bicykel nasledovne:

a) Dopravca prepravuje bicykle na všetkých linkách MHD, pokiaľ prevádzkové podmienky vo vozidle (obsadenie vozidla) túto prepravu umožňujú, okrem doby prepravných špičiek v pracovných dňoch od 5:00 do 9:00 hod. a od 12:00 hod. do 18:00 hod.

b) Vo vozidle MHD je možné prepravovať najviac dva bicykle súčasne. V súprave spriahnutých električiek je preprava bicykla povolená len v prvom vozni.

c) Do vozidla MHD je možné nakladať bicykel len cez dvere na to určené, ktoré sú označené príslušným piktogramom.

d) Vo vozidle MHD je možné prepravovať bicykel len na mieste určenom na jeho prepravu, ktoré je označené príslušným piktogramom.

e) Jeden cestujúci po splnení stanovených podmienok môže prepravovať jeden bicykel, a to bez ohľadu, či ide o platiaceho alebo neplatiaceho cestujúceho ( v súlade s tarifným poriadkom).

m) Preprava bicykla je možná až po súhlase výkonného dopravného zamestnanca – vodiča MHD.

Výňatok z prepravného poriadku. Celý prepravný poriadok DPB  nájdete tu.

Podľa prepravného poriadku by ste bicykel na svoju cestu do práce nevyužili, napriek tomu, že by ste mohli cestovať na smer, kde vozy jazdia poloprázdne. Nebolo by lepšie ponechať prepravu bez časového obmedzenia a na posúdení vodiča resp. zdravého rozumu ?